Omaha
In this variant of poker, each player is dealt four cards and must make the best five-card poker hand. Each player attempts to achieve the best five-card poker hand by using exactly two of the four cards dealt to them and three of the five community cards. As in Hold 'em, blind bets are posted before any cards are dealt. Each player then receives four cards face down. The five community cards are dealt face-up.
HAND RANKINGS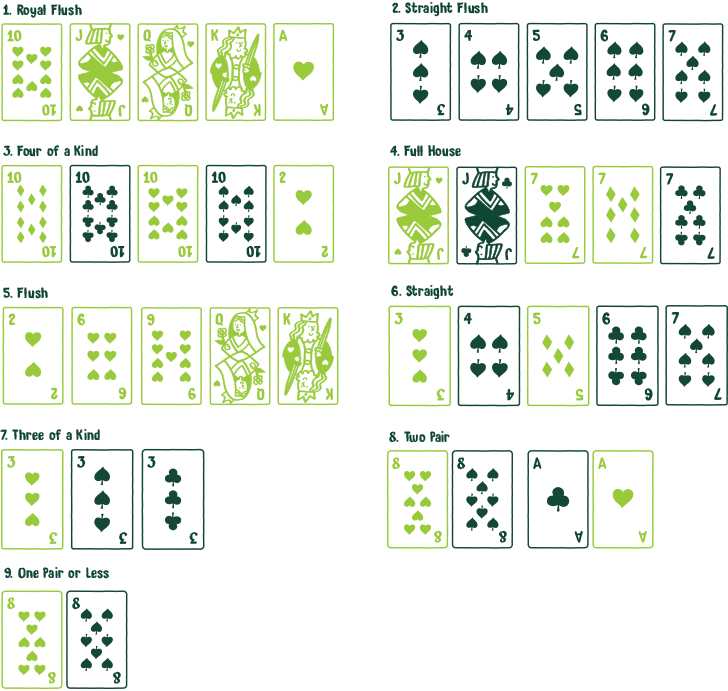 CONTACT US
Contact GameSense today with any questions or concerns.
INTERACTIVE GAMES
Interactive games that will help you up your GameSense.